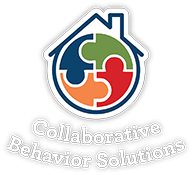 Thank You for making the choice to reach out.

We will be in contact with you in the next business day to set up a time for a consultation.
To prepare for our meeting there are 2 things we need your help with.
Find your insurance info. This is a key step in getting services started as quickly as possible.
2.  Bring Questions! Choosing the right provider can be an intimidating process. Our goal is to get you and your child the support you actually need.
Frequently Asked Questions
Can I Pay With Insurance?

We are able to accept most most private insurance plans. Click this link to find which insurance providers we are currently approved to accept. <<<<<insert link>>>>>>
How Often Would We Need Sessions?

Everyone's situation unique. There are a few factors that impact how often sessions are needed.
The first thing we consider is the level of support your child needs. Other factors include your family's availability, school/work schedules, as well as the amount time that is reasonable for your child to engage in session.
What Does A Session Look Like
We provide 1:1 in home therapy sessions. That means a therapist will work with your kiddo in their home and or community environment.
The therapist will work on clearly identified goals through a variety of behavioral based methods outlined in your child's specific behavior plan
During sessions there will be times that the therapist works with your child while you observe. There will also be times when the therapist may ask you to participate in session.
A BCBA (boarcd certified behavior analyst will regularly visit to check progress coach the therapist as well as answer concerns and answer questions.