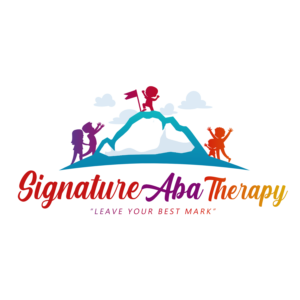 A Family-Focused Approach to ABA Therapy In

Baltimore!
We offer 1:1 in-home therapy sessions for children with  learning, social, emotional, or behavioral concerns.



Committed To Your Child's Success

> Caring & Professional Therapist
> Individualized Treatment Plan To Meet

Your

Child's Needs
> Board Certified Behavior Analyst Supervising Care

> Family Focused Approach

Evidence-based treatment for children with developmental delays and disabilities  .

 ABA or Applied Behavior Analysis is the science of learning. ABA Therapy is designed to increase skills and behaviors that are socially significant and decrease behaviors that can be disruptive or harmful.

ABA Therapy as it relates to children with developmental delays or deficits has been heavily researched. ABA Therapy has been shown to help individuals acquire many different skills, such as language skills, self-help skills, and play skills.
Is This Right For Your Child?

Every child is unique. The earlier a treatment program begins, the better equipped a child will be for life. Some common signs that your child may benefit from ABA therapy include:

Loss of previously acquired speech, babbling or social skills
Difficulty understanding other people's feelings
Delayed language development
Persistent repetition of words or phrases (echolalia)
Resistance to minor changes in routine or surroundings
Restricted interests
Unusual and intense reactions to sounds, smells, tastes, textures, lights and/or colors
Denisha Gingles, BCBA
CEO Signature ABA
Denisha Gingles is an experienced Board Certified and Licensed Behavior Analyst(in Maryland and New York). In addition to the states she holds licensure, she also has provided ABA therapy services in Missouri and Kenya, Africa. Denisha has a diverse range of experience and has worked with various age groups, starting at 18 months ranging to middle adulthood within schools, clinics, in homes, and community settings.
Denisha graduated from the University of Baltimore with a Master's degree in Counseling Psychology and has extensive training and professional background working within the field of Mental Health. Her interests within ABA include equitable practice, Acceptance and Commitment Therapy, social justice, supervision/staff/parent training, and behavior assessment and intervention.
You are the expert when it comes to your family.
Your child is the expert when it comes to themselves.
We are here to support each of you.
Take the next step in helping your child develop crucial skills that they will use for life. Fill out the form below to get started